CL Fabrication Launches Cutting-Edge Head Trailer for Agricultural Transport
CL Fabrication, a reputable company known for producing various skid steer and loader attachments, is proud to announce the launch of its latest product, the Head Trailer. This new and innovative trailer is designed specifically for the agricultural sector. 
CL Fabrication has launched a new product, the Head Trailer, aimed at helping farmers transport combine head from one field to another with ease and efficiency. This new and innovative trailer is designed specifically for the agricultural sector.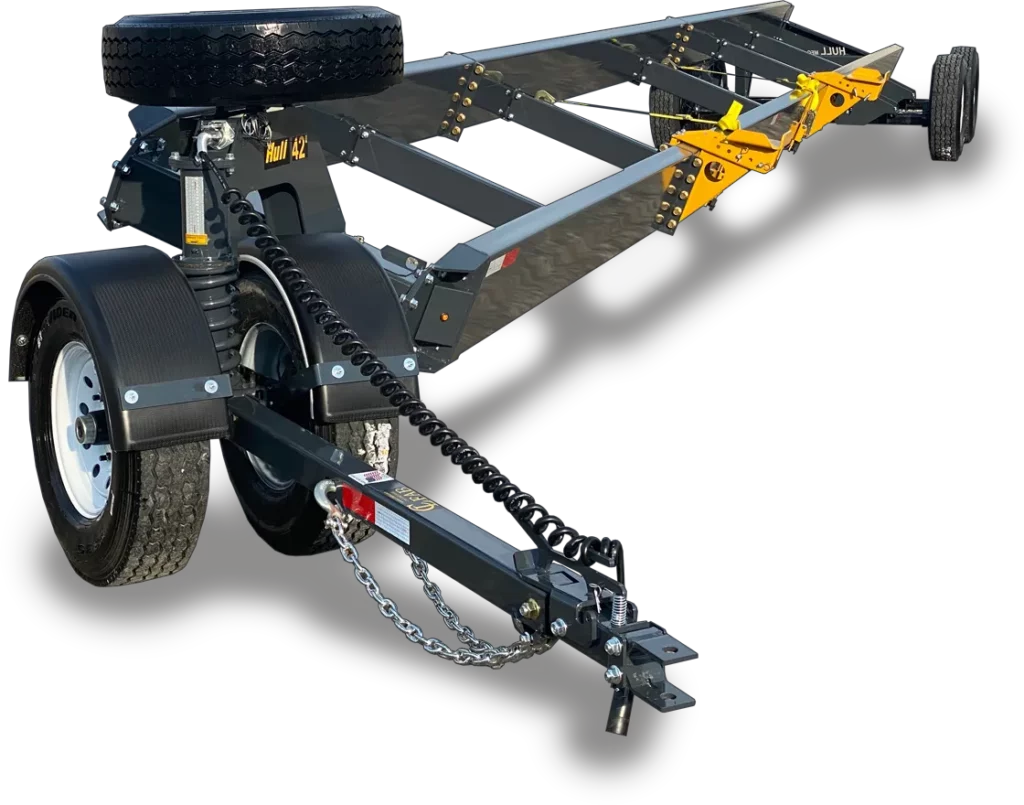 Utilizing CAD 3D design and the latest CNC equipment, CL Fabrication has achieved precision in its manufacturing process. The result is a superior product that boasts heavy wall 4" x 12" or 4" x 14" mainframe rails, smooth-riding coil spring front suspension with internal shock absorber, and 7000 lb torsion axles with EZ lube hubs. The 14-ply radial trailer tires and 2 wrench-free adjustable saddles make for a smooth ride. At the same time, the interchangeable tongue end with clevis adds to the trailer's versatility.
The Head Trailer is designed with the user in mind and built to last, even under the most challenging conditions. It features LED tail and marker lights, a 7-pole plug, and a unique coiled light cord that is tough and easily replaced if damaged. Additionally, the trailer comes equipped with 2 ratcheting tie-downs and straps, a zero weight extendable tongue with a quick latch and safety chains, and a DOT (Department of Transport) reflective tape.
This product has been abrasively blasted and powder-coated for reliability and durability. The head trailer is available in different sizes, categorized into single axle and tandem axle with Gross Vehicle Weight Rating of 14,000 lbs. and 21,000 lbs., respectively. 
What makes the Head Trailer unique in the industry is its 5-year structural warranty, which gives farmers the peace of mind they need when investing in a new trailer. This warranty, along with the trailer's heavy-duty construction and innovative design, makes it the perfect choice for farmers looking for a reliable and long-lasting solution for transporting combine heads.
The product design has been under the keen supervision of Curtis Hull, CL Fabrication owner and engineer with more than three decades of experience in the fabrication and manufacturing industry. The specialist, backed by a team of certified engineers and welders, offers efficient products.
CL Fabrication also manufactures other attachments, including the Bale unroller, EZ grapple, EZ rock bucket, EZ bale spear, EZ skid steer hitch, skid steer auger drives. They also build grapple guard combo, tree scoop, stump bucket, EZ snow rusher, XR ripper, land leveler, dominator tree puller, solid buckets, and hydraulic hose saver spring.
To purchase the new and innovative Head Trailer and make other sales arrangements, contact CL Fabrication by calling 712-542-5500. Visit the company's website to learn more about the trailer's features. Their office is located at 420 S 8th St, Clarinda, IA, 51632