​
CL Fabrication Updates its Website with New Information About Its Highly Popular Skid Steer Grapple Attachments 
Summary – CL Fabrication, a leading supplier of industry-grade heavy-duty attachments, constantly updates its website with client convenience in mind. The latest update features new information on the company's impressive portfolio of grapple attachments.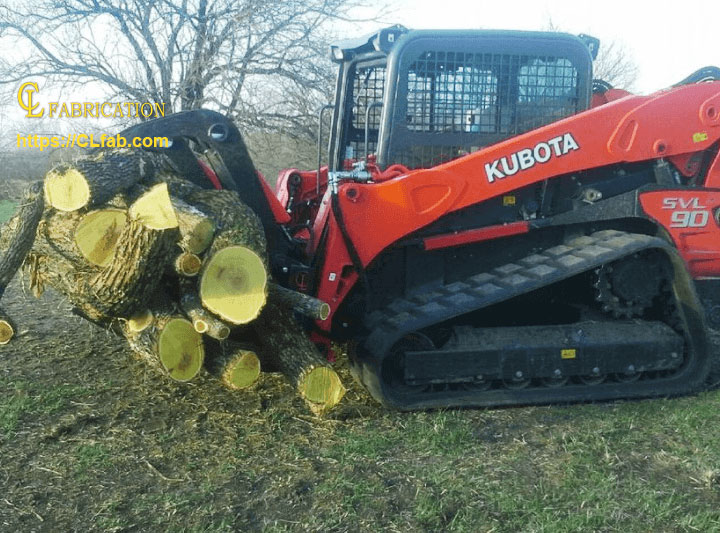 Clarinda, IA – Any job requiring heavy lifting, uprooting, excavating, or shoving of any scale demands only the best attachments if it is to proceed smoothly and guarantee satisfaction. The problem is that many different such attachments flood the market, giving clients a hard time when selecting the ideal ones for their intended purposes. Well, not anymore, thanks to CL Fabrication's highly-informative, easy-to-navigate website. Looking to save clients from the typical frustrations that often accompany shopping for ideal heavy-duty attachments, the company consistently upgrades its website, with ease of use and content relevance driving this customer-centric commitment. 
"CL Fabrication has a team of qualified welders and a leading engineer who bring these products to life.  Curtis, owner, and engineer, has over 35 years of experience in the fabrication and manufacturing industry. Combining his experience with his team's knowledge guarantees a product that will meet your needs! Using CAD 3D design & the latest CNC equipment allows for the most precision in our manufacturing capabilities to provide you with a superior product. Added along with qualified welders and our newest powder coating equipment, this product is sure to outlast the rest," said a company spokesperson about the quality of their attachments.
Instead of wasting time moving from store to store searching for the perfect attachments for their next projects, clients anywhere in the US can simply access CL Fabrication's website to review some of its high-quality products. The best part is that each featured product includes detailed information guaranteed to make the selection process easy. The website also features high-quality images of each attachment so that clients know exactly what to expect before making any monetary commitments. In a recent update of its website, CL Fabrication added new information on its top-rated skid steer grapple fabricated products. 

Clients who have trouble selecting the best grapple attachment can consider this recent update a welcome addition because of the unparalleled convenience they now stand to enjoy. Whether they are looking for heavy-duty attachments to safely and efficiently handle trees, brushes, or roots, clients are guaranteed to get the answers they seek by visiting CL Fabrication's updated website page. For instance, a client looking for a grapple bucket will have access to all the pertinent information they need to make a wise decision. Four of the company's more popular grapple attachment specifications currently featured on the website are the industry-standard grade 50 steel, A36 mild, T1, and AR400 steel. All come in different specifications, dimensions, and price ranges – all information easily accessible from the company's website. 
The long search for industry-approved grapple attachments comes to a halt with a quick search on CL Fabrication's updated website. Potential clients can direct any questions to a company representative at (712) 542-5500. The company is located at 420 S 8th St, Clarinda, IA, 51632, US.