KidGlov Advertising Agency Podcast Hosts Nebraska Bankers Association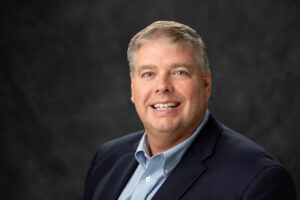 KidGlov, a boutique marketing and advertising agency based out of Lincoln and Omaha, Neb., was pleased to welcome Richard Baier, president and CEO of Nebraska Bankers Association to a recent episode of its Agency for Change podcast. The podcast explored the association's great support of financial institutions across the state. 
"Nebraska banks are pillars in the communities they serve," said Katie Ripa, vice president, account director of KidGlov and the advertising agency's expert in financial marketing. "The Nebraska Bankers Association helps banks thrive through their incredible supportive programs." 
As the voice for the Nebraska banking industry, Nebraska Bankers Association provides extraordinary service for extraordinary members. Their vision is to be the foremost resource and advocate for banks across the state. Since 1889, the group has proactively supported banks, provided legislative representation, educational and training opportunities, outreach and more. They represent 166 banks and nearly 15,000 employees across the state. 
"It's important to recognize the importance that banks play in Nebraska as community leaders and contributors," said Baier. "First and foremost, they provide credit and financing and deposit services to their customers. But more importantly, they have a presence in their communities through school education programs, sponsorship of community activities and volunteerism." 
The Agency for Change podcast episode explores the many great works of the Nebraska Bankers Association including the support they provided to banks through the pandemic with securing protective equipment and resources for the Paycheck Protection Program. Beyond the pandemic, the group provides legislative support and extensive educational opportunities for bankers and the greater community. 
The full Agency for Change podcast episode with Baier can be found at https://kidglov.com/podcast/richard-baier/ or on any major podcast platform.  
Learn more about this organization at https://www.nebankers.org/. 
The Agency for Change podcast from KidGlov marketing and advertising agency brings stories of people creating positive change in the world. From large companies and nonprofit organizations to small advocacy groups and solo agents for change, the program explores what inspires these changemakers, the work they're doing, and how they share their message.
"We believe in inspiring messages and changemaking organizations," said Ripa. "We began this podcast to share those stories of individuals, businesses and organizations who inspire us and our work at KidGlov."
The advertising agency's podcast releases new episodes every week. Listen at kidglov.com/agencyforchange or on any major podcast platform.
KidGlov branding agency offers a full array of marketing services from strategic planning and traditional marketing to the latest in digital and social media. This highly experienced team has worked across industries and is quickly becoming a resource for local non-profits whose missions align with their own. KidGlov has won several accolades including top honors at the American Marketing Association awards in Lincoln and Omaha. They've also been acknowledged at the American Advertising Federation Nebraska Awards and have been named one of the Best Places to Work. Learn more about the advertising agency at KidGlov.com, or visit their Omaha office at 105 South Washington Street, Papillion, Nebraska 68046.