KidGlov Advertising Agency Podcast Hosts Verdis Group's Daniel Lawse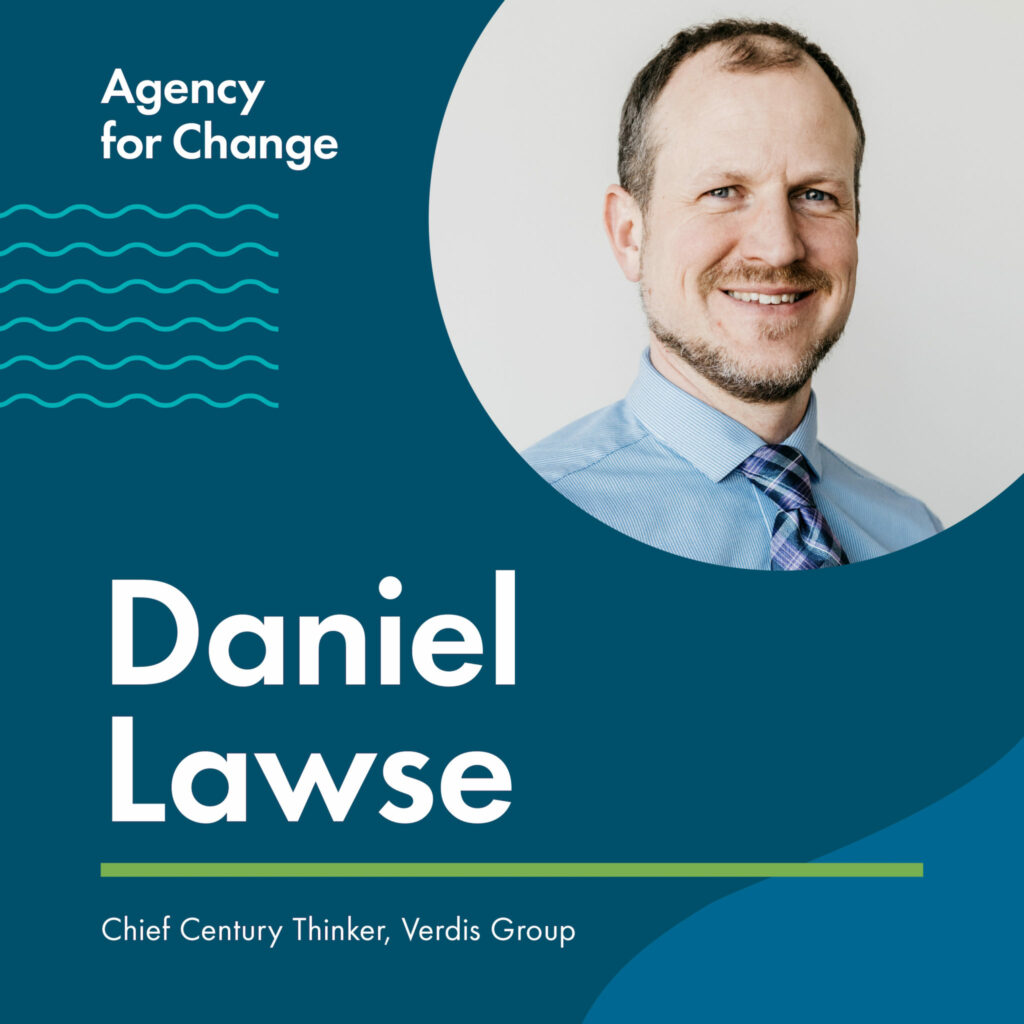 KidGlov, a boutique marketing and advertising agency based out of Lincoln and Omaha, Neb., recently welcomed Daniel Lawse, principle and chief century thinker of Verdis Group, to a recent episode of their podcast, Agency for Change. The episode breaks down the recent IPCC climate change report and ways individuals and organizations can change in response. 
"Such an important topic and such a great guest," said Lyn Wineman, host of the Agency for Change podcast and president and chief strategist at KidGlov. "Daniel is incredibly passionate about reversing climate change and offers great ideas on how organizations can incorporate it into their corporate culture."  
Verdis Group helps organizations identify and implement sustainable solutions. Their work is focused on operational and behavioral opportunities to reduce greenhouse gas emissions, attain greater energy and water efficiency, reduce waste, increase recycling, promote active transportation, enhance local food systems, build social equity, enhance wellness, and build climate resiliency.
During the podcast, Lawse explains what it means to be "code red" for humanity and outlines specific actions anyone can take to reverse it. "We're so certain we're causing global change, so we're certain we can do something about it. We have all the technical solutions and policy solutions, we just need to use them" said Lawse. 
The full Agency for Change podcast episode with Daniel Lawse can be found at https://kidglov.com/podcast/agency-for-change-daniel-lawse/ or on any major podcast platform.  
Learn more about Verdis Group at http://verdisgroup.com/. 
The Agency for Change podcast from KidGlov marketing and advertising agency brings stories of people creating positive change in the world. From large companies and nonprofit organizations to small advocacy groups and solo agents for change, the program explores what inspires these changemakers, the work they're doing, and how they share their message. 
"This podcast is all about inspiration, and how each of us can play a part in making the world a better place," said Wineman. "We've been working with organizations and companies for over a decade that have inspired our team through their works and missions. We knew these stories of inspiration, and many more out there, deserve to be heard and that's why we created the Agency for Change podcast."
The advertising agency's podcast releases new episodes every week. Listen at kidglov.com/agencyforchange or on any major podcast platform. 
KidGlov branding agency offers a full array of marketing services from strategic planning and traditional marketing to the latest in digital and social media. This highly experienced team has worked across industries and is quickly becoming a resource for local non-profits whose missions align with their own. KidGlov has won several accolades including top honors at the American Marketing Association awards in Lincoln and Omaha. They've also been acknowledged at the American Advertising Federation Nebraska Awards and have been named one of the Best Places to Work. Learn more about the advertising agency at KidGlov.com, or visit their Omaha office at 105 South Washington Street, Papillion, Nebraska 68046.
​