KidGlov Advertising Agency Podcast Hosts Centro Latino's Ramon Calzada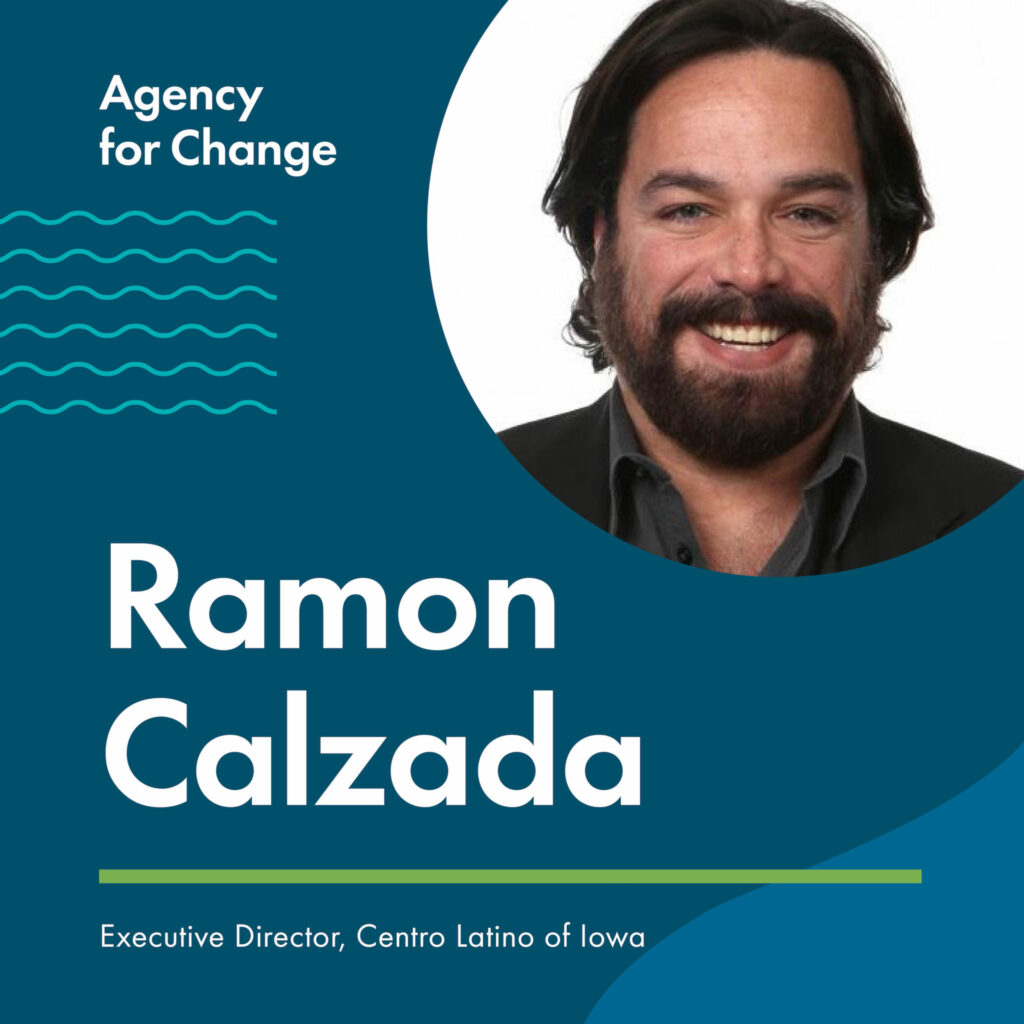 KidGlov, a boutique marketing and advertising agency based out of Lincoln and Omaha, Neb., recently welcomed Ramon Calzada, executive director of Centro Latino of Iowa to a recent episode of their podcast, Agency for Change. The episode explores Hispanic Heritage Month and how Centro Latino of Iowa celebrates the growing Latino community in Council Bluffs. 
"It was eye opening to sit down with Ramon on the podcast," said Lyn Wineman, host of Agency for Change and president and chief strategist at KidGlov. "He shared such great insight into the incredible Latino community in Council Bluffs and the great work Centro Latino is doing to help support them." 
Centro Latino of Iowa began as a task force twenty years ago with representatives from the United Methodist Churches to establish programs for the growing Latino community of Council Bluffs. What began as an organization to assist with translators, grew to now provide a wide range of programs and services including language access, resource navigation, educational programs, workforce development, adult education workshops, civic engagement and more. The group also proudly hosts the annual Iowa Latino Festival, Sept. 25, in Bayliss Park, Council Bluffs. 
"The Latino community has been here for a long time, first with the native peoples and then with the Spanish from Mexico," said Calzada. "We like to celebrate our heritage as part of the United States culture – that we've been here for a long time, that we contribute to society immensely as a collective, and we're proud to be Americans." 
In the Agency for Change podcast episode, Calzada explains how Centro Latino of Iowa works as a resource center for the growing southwest Iowa Latino community. The group also partners with other organizations with language assistance and cultural education. 
The full Agency for Change podcast episode with Ramon Calzada can be found at https://kidglov.com/podcast/ramon-calzada/ or on any major podcast platform.  
Learn more about Centro Latino of Iowa at http://www.sucentrolatino.com/. 
The Agency for Change podcast from KidGlov marketing and advertising agency brings stories of people creating positive change in the world. From large companies and nonprofit organizations to small advocacy groups and solo agents for change, the program explores what inspires these changemakers, the work they're doing, and how they share their message. 
"This podcast is all about inspiration, and how each of us can play a part in making the world a better place," said Lyn Wineman, KidGlov President and CEO. "We've been working with organizations and companies for over a decade that have inspired our team through their works and missions. We knew these stories of inspiration, and many more out there, deserve to be heard and that's why we created the Agency for Change podcast."
The advertising agency's podcast releases new episodes every week. Listen at kidglov.com/agencyforchange or on any major podcast platform. 
KidGlov branding agency offers a full array of marketing services from strategic planning and traditional marketing to the latest in digital and social media. This highly experienced team has worked across industries and is quickly becoming a resource for local non-profits whose missions align with their own. KidGlov has won several accolades including top honors at the American Marketing Association awards in Lincoln and Omaha. They've also been acknowledged at the American Advertising Federation Nebraska Awards and have been named one of the Best Places to Work. Learn more about the advertising agency at KidGlov.com, or visit their Omaha office at 105 South Washington Street, Papillion, Nebraska 68046.
​