KidGlov Advertising Agency Urges Importance of Healthcare Marketing During Global Pandemic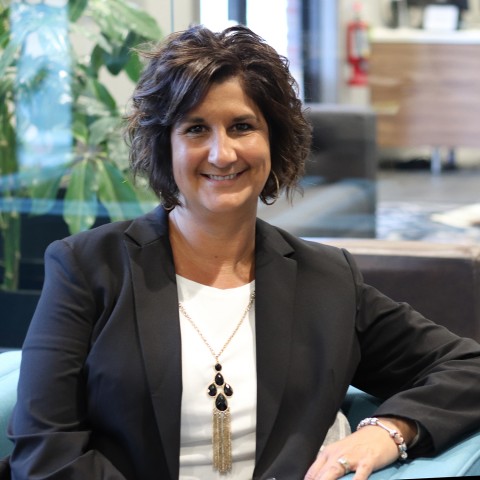 KidGlov, a boutique marketing and advertising agency serving the greater Lincoln, Omaha and Denver areas, urges the importance of good marketing for health-related industries to emerge from a downturn economy and global pandemic. In a recent editorial, penned by Lisa Bowen, KidGlov vice president, managing director, the marketing agency says branding, even rebranding, can help healthcare organizations stand out and get noticed. 
"With elective procedures and primary care visits plummeting during the pandemic, healthcare organizations are in full recovery mode working to get patients back and keep doors open," said Bowen. "Healthcare marketing has never been more important." 
The affects of COVID-19 on healthcare have been catastrophic to hospitals and frontline agencies and with more people spending time at home, healthcare groups, clinics and physicians haven't been immune to the tumultuous economy. Bowen says these organizations should take a three-step approach to connecting with consumers. The process includes mapping out a customer journey; providing valuable content; and differentiating your organization in the marketplace. 
"People are spending more time at home," said Bowen. "It's been more important than ever to map out how your customer is approaching their health and to meet them where they are." 
According to Mobile Marketer, nine out of 10 consumers buy products and services from companies they follow on social media. Bowen urges health professionals, typically part of an industry that shies away from digital marketing efforts, to embrace health online and provide valuable content that's clear, concise, understandable and transparent. 
"At KidGlov, we work with a variety of health and wellness organizations providing support to consumers. We partner with these groups and position them to be thought leaders online through valuable, trustworthy content. It's that trust that engages new and existing customers," said Bowen. 

KidGlov offers a full array of marketing services from strategic planning and traditional marketing to the latest in digital and social media. The advertising agency's highly experienced team has worked across industries and is quickly becoming a resource for local non-profits whose missions align with their own. 
Asserting your brand, even initiating rebranding efforts, can make a big impact in a downturned economy, said Bowen. Her advice is to differentiate. 
"Health organizations provide similar products and services. Rebranding can make a big difference," said Bowen. "Having worked for a healthcare system for 16 years, I have seen the value branding and strategic healthcare marketing can have to your bottom line. You have to treat your marketing spend as an investment, not an expense and done right, it will pay off with the results you need."    
An Omaha, Neb. native, Bowen has an accomplished career in healthcare marketing and communications for CHI Health and has gained civic leadership and community development serving in the Omaha mayor's office. Bowen lends her marketing and advertising expertise in partnering with businesses and organizations to develop marketing strategies, strengthen and refresh brands, and reach business goals. She serves on the American Marketing Association Board and is an active member of the Sarpy County Chamber. 
Over 10 years in business, KidGlov has won several accolades including top honors at the American Marketing Association awards in Lincoln and Omaha. They've also been acknowledged at the American Advertising Federation Nebraska Awards and have been named one of the Best Places to Work. 
Read Bowen's full healthcare marketing editorial at https://kidglov.com/how-important-is-healthcare-marketing-during-a-pandemic/ 
For 10 years, KidGlov has partnered with nonprofit organizations, local businesses and national companies who believe in the power of branding to kickstart success. They are experts in strategic development, campaigns, and all things marketing and serve the greater Lincoln and Omaha areas. Learn more at KidGlov.com/healthcare, info@Kidglov.com, or visiting their Omaha office at 105 South Washington Street, Papillion, Nebraska 68046.