KidGlov Advertising Agency Shares Strategies for Financial Branding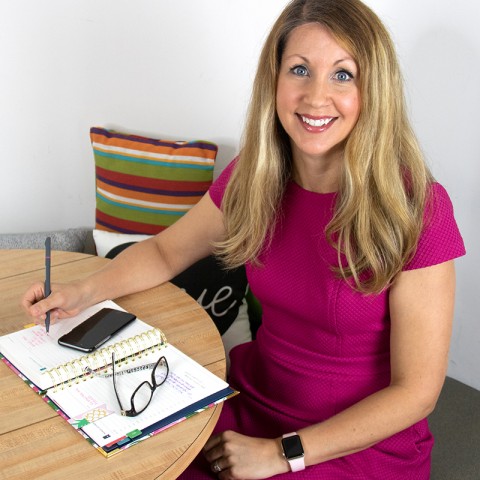 KidGlov, a boutique marketing and advertising agency serving the greater Lincoln and Omaha, Neb. areas, says good branding makes good sense for financial institutions. In a recent editorial, penned by Katie Ripa, KidGlov vice president and account director, the marketing agency says financial institutions often pass over the importance of marketing, but good branding can make all the difference in attracting new customers and building loyalty. 
"For financial institutions especially, good brand marketing can ward off competitive threats, end the cycle of competing over similar products, and set the stage for a more positive culture," said Ripa. 
Between banks and credit unions, consumers have literally thousands of choices. According to Forbes, there are more than 10,000 banks and credit unions in the U.S. Many are flocking to digital services, meaning consumers no longer have to shop local. Ripa said these institutions can benefit from marketing and advertising initiatives that answer the "who," "what," "when," "where," "why," and "how" of doing business. 
Ripa is among the experienced team of marketing and advertising agency professionals of KidGlov who have been helping financial institutions accomplish their branding goals for over 10 years. The organization has become an expert branding agency in its own right, utilizing a proven multi-step brand advancement process to discover the right direction for marketing brands. Through discovery sessions, brand research, competitive reviews, surveys and interviews, KidGlov professionals work to develop an organization's brand personality, which helps drive ongoing marketing efforts. 
"For many industries, competing on product features is a good move. But for banks and credit unions, it just doesn't make good sense. Products are too similar, interest rates too volatile. Consumer experience and overall trust is king, and branding helps banks articulate that message," said Ripa. 
Recent Gallup research revealed consumers spend twice as much with brands they're aligned with and for financial institutions, only 40% of customers are aligned and familiar with the brand. According to Ripa, that's a lot of opportunity for growth. 
"In an increasingly digital world, there's even more struggle to align with and get to know consumers," said Ripa. "That's where precise marketing can make a big difference." 

KidGlov offers a full array of marketing services from strategic planning and traditional marketing to the latest in digital and social media. The advertising agency's highly experienced team has worked across industries and is quickly becoming a resource for financial institutions and local organizations whose missions align with their own. 
Ripa delivers over 15 years of marketing communication and branding agency experience. Prior to joining KidGlov, she led the brand management and marketing strategies for Exmark Manufacturing; was a business development representative for BVH Architects and business development representative for E&A Consulting Engineers. She's also a community leader, serving on the Lincoln Children's Zoo board of directors executive council, was the chair of Lincoln's Young Professionals Group Leadership Council, a Lincoln Chamber of Commerce board member, and is a past president of the Lincoln Marketing Association. Ripa has also been recognized by the Lincoln Journal Star as a 20 under 40 award winner for making a difference in her community and being successful in her career.
Over 10 years in business, KidGlov has won several accolades including top honors at the American Marketing Association awards in Lincoln and Omaha. They've also been acknowledged at the American Advertising Federation Nebraska Awards and have been named one of the Best Places to Work. 
Discover KidGlov's expertise in financial marketing, including case studies and solutions at https://kidglov.com/finance 
For 10 years, KidGlov has partnered with nonprofit organizations, local businesses and national companies who believe in the power of branding to kickstart success. They are experts in strategic development, campaigns, and all things marketing and serve the greater Lincoln and Omaha areas. Learn more at KidGlov.com, info@Kidglov.com, or visiting their Omaha office at 105 South Washington Street, Papillion, Nebraska 68046