​Mapes Panels Updates Website for Mapes-R, Their Best-Selling Infill Panel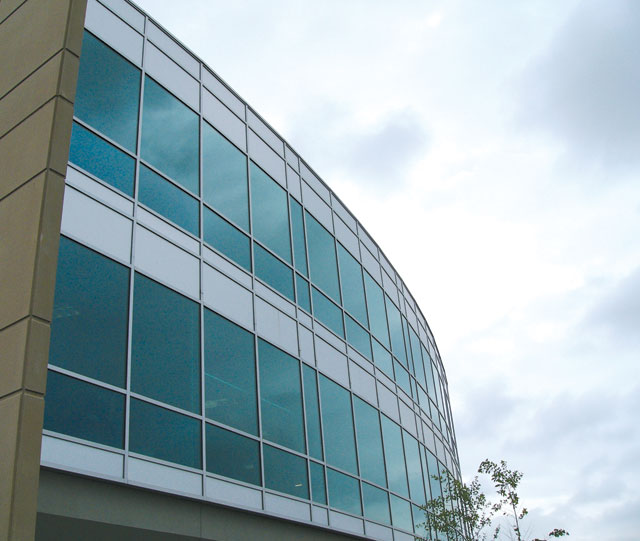 Mapes Panels has been making infill panels for years and continues to fine-tune the quality of its products to meet and exceed customers' expectations. Over the years, the company has witnessed a significant positive shift and demand for its Mapes-R panels and has updated its website to offer much more to customers. Customers will now have better access to the green solution for glazing applications via the company's website.
Lincoln, NE – Mapes Panels has been around for years, manufacturing infill panels to meet building construction needs. They are constantly working on making sure that their products meet the highest quality standards, and this is evident in the rise in demand for their Mapes-R infill Panels. The company, to meet the rising demand for the product, announced an update to its website. The latest website update brings some changes, especially to the Mapes-R product page, as the company offers more information about the product to consumers.
On the Mapes-R glazing infill panels page, visitors will find that the product offers insulation values of up to R=27.9, which means that users can enjoy a higher level of insulation inside of their property with the infill panel installed. More than this, the company also added that the Mapes-R infill panel offers "a wide variety of solutions to improve the thermal efficiency of windows, spandrel, curtain wall, and glazing applications. Mapes-R panels can be manufactured to match any architectural finish, including Kynar, anodized, porcelain, and baked enamel. In addition to thermal improvement, Mapes-R panels can meet local building codes for sound, fire, and impact resistance."
The Mapes-R glass infills are available in a non-combustible option, in thickness of up to 6-inches, unlimited color options with custom colors and patterns, as well as up to 25 years lamination warranty. Users can adopt the Mapes-R glass infill panels for different purposes, including curtain walls, sidelights, windows, storefronts, Spandrel areas, and transoms.
Asides from their best-selling Mapes-R product, the company also offers other glass infill panels to choose from, including the Mapes-R+ Rabbet Edge Panels that are designed to easily fit into any standard glazing pocket. The product offers an increase in indoor insulation and can increase insulation by as much as 400% without a need to modify the existing frame. Customers can order this product in any architectural finish to fit their construction needs.
Mapes Panels also offers MapeStop, a fire-resistant panel that is ideal for glazing applications that require a fire-rated system. The product is designed to offer an increased R-value of up to 27.0 and fire resistance properties for all architectural finishes. Customers can choose from the different thicknesses, substrates, and optional cores available to meet their specific needs. Mapes Panels also offers the MapeStop in specifications that meet local design codes, including Class A, NFPA 285 and ICBO.
Mapes Panels inventory of products includes MapeShield Infills, MapeSpan infills, Veneer & Glazing, as well as the Mape-SSG. All of these products are available on the company's newly updated website. Interested customers can contact them via phone at (800) 228-2391 or visit them at 2929 Cornhusker Hwy, Lincoln NE 68504 US.