Advertising Agency KidGlov Promotes Katherine Warren to Chief Operating Officer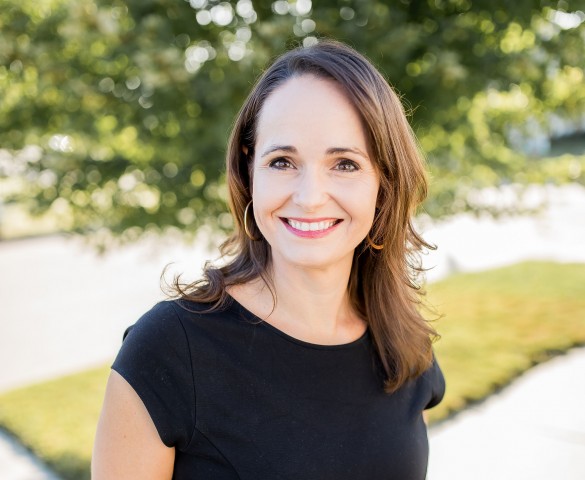 KidGlov, a boutique marketing and advertising agency with offices in Lincoln and Omaha, Neb., is pleased to announce the promotion of Katherine Warren to chief operating officer. In her new role, Warren will oversee all aspects of operations for the advertising agency, including human resources, culture development, workflow processes, schedule management and client relations in addition to serving as account director and strategist on a variety of accounts.
"Katherine has become a difference maker throughout our marketing agency," said Lyn Wineman, KidGlov president. "Her unique skill set combines marketing expertise, a passion for culture, and a drive for organizational leadership. And her expertise as an entrepreneur and contributing to both the for profit and nonprofit industries has been invaluable for the diverse clients we serve." 
Warren has been part of the KidGlov marketing agency's team of changemakers since 2017. Originally taking a lead on culture initiatives, Warren's job responsibilities quickly grew to include staff management, development and client relations. Her efforts have elevated KidGlov significantly with staff and clients. Since joining the team, the advertising agency has twice been recognized as one of Lincoln's Best Places to Work and in a recent employee survey, 100% of employees indicated they felt highly engaged and highly valued. 
With over 20 years of marketing and advertising experience, Warren has contributed to some of the area's most notable agencies and nonprofits, including Swanson Russell, Firespring and the Lincoln YMCA. Her experience has allowed her to work with marketing scopes and budgets of all sizes from small businesses, and nonprofits, to large business-to-business and consumer brands. 
A passion for culture, Warren's expertise has helped the advertising agency employees thrive while pivoting to a mostly work-from-home environment. "Throughout the pandemic, Katherine has worked diligently to keep our culture strong and our team members productive while we have been working from home. Her passion for culture is evidenced by the fact that our internal surveys indicate continued improvement in our employee satisfaction scores," said Wineman. 
In 2007, Warren received the Lincoln Chapter of the American Marketing Association's award for volunteer excellence. She served as president of the chapter in 2009; and was then selected to join the national AMA Professional Chapters Council, mentoring marketing leaders around the country. In 2019, she was named Lincoln AMA Marketer of the Year and was also a finalist for the Lincoln Journal Star Inspire Women's Leadership Award in Small Business the same year.
Warren's love for community wellbeing runs as deep as her love of marketing. A certified yoga/meditation teacher, she founded Lincoln's largest free outdoor yoga series, PLAY; and has volunteered with Domesti-Pups, CEDARS, Lincoln Arts Council, Friends of Pioneers Park Nature Center and March of Dimes.
KidGlov offers a full array of marketing services from strategic planning and traditional marketing to the latest in digital and social media. The advertising agency's highly experienced and award-winning team specializes in serving nonprofits, community wellbeing initiatives, healthcare organizations, financial organizations and purpose-driven businesses. 
For 10 years, KidGlov has partnered with nonprofit organizations, local businesses and national companies who believe in the power of brand marketing to kickstart success. They are experts in strategic development, campaigns, and all things marketing and serve the greater Lincoln and Omaha areas. Learn more about the advertising agency at KidGlov.com, info@Kidglov.com, or visit their Omaha office at 105 South Washington Street, Papillion, Nebraska 68046.