CL Fabrication Calls on Their Esteemed Clients to Check Out The Latest Information About Their Auger Drives Online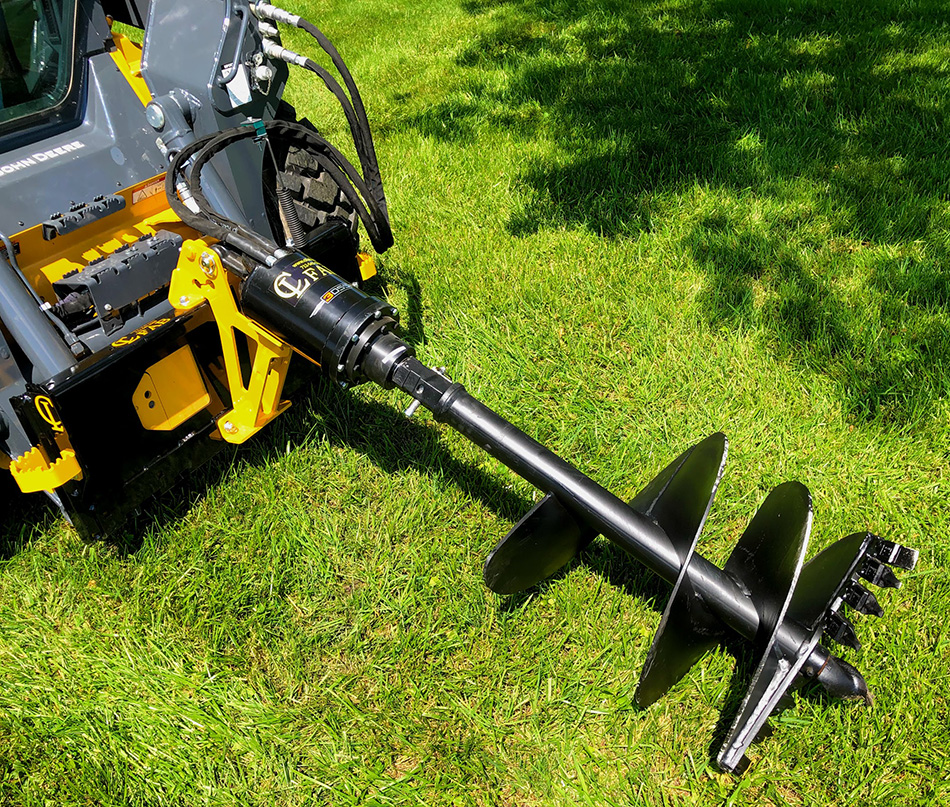 Summary – CL Fabrication, a leading manufacturer and supplier of heavy-duty skid steer attachments in Clarinda, recently updated its website with information regarding its multi-purpose auger drive attachments. 
Clarinda, IA – Any heavy-duty machinery operator appreciates quality parts that are sure to yield the desired results fast and hassle-free. Most operators will only source their products from trusted suppliers with verifiable track records of excellence. CL Fabrication makes it an easy choice for them, as it specializes in manufacturing and supplying the best skid steer attachments guaranteed to give clients value for their money through extended optimal performance and durability. To satisfy the specific product requirements of its numerous clients, the company is continuously expanding its already impressive portfolio by introducing new products or constantly improving existing ones. 
CL Fabrication keeps its clients in the know regarding any introductions or improvements to its product line by constantly updating its website with the latest information. One of the latest additions to the website features new information about the company's skid steer auger drives. With a few clicks of a button, clients can access this information to make informed decisions for their subsequent purchases. According to the website, the company's auger drives provide clients with numerous advantages over their older predecessors, the most notable being precision cutting. Every post hole digger is designed with a TRU-CUT feature for precision cutting – no more oversized or undersized holes. 
Other discernible advantages include easy knock-in and out teeth for easy assembly, unique cutting head designs for optimum excavation, and the inclusion of hoses and quick couplers.  CL Fabrication boasts an impressive portfolio of auger drives with various specifications to match everyone's intended applications. Two of the most popular among them are the general purpose auger drill (for digging holes in hard earth and clay soils) and the combination rock and earth auger (suitable for digging holes in asphalt, concrete, carbide points, and fracturable gravel). Clients can find more details regarding their recommended usage online. 
For client convenience, the CL Fabrication website is purposefully designed for ease of navigation and use. Besides being information-packed, the website contains vivid images of the company's products and valuable information such as availability, design specifications, prices, and product warranties. Clients should go through all this information before making purchase decisions. 
A company spokesperson commented on why clients can never go wrong by purchasing their products, saying, "At CL Fabrication, we believe in the product we make. Product with quality and strength to stand up to your toughest jobs. Your complete satisfaction when buying CL attachments is equally important. This is why you receive a 30-day money-back guarantee. Using CAD 3D design & the latest CNC equipment allows for the most precision in our manufacturing capabilities to provide you with a superior product.  Added along with qualified welders and our newest powder coating equipment, this product is sure to outlast the rest."
More information regarding CL Fabrication's auger drives is available on its website. Potential clients can direct queries to one of the company's representatives at (712) 542-5500. The company is located at 420 S 8th St, Clarinda, IA, 51632, USA.

​